Urilolo Lodge, Keeping It Intact Ready for Border Re-opening
BY LIVETT MYRNE COMFORT
GIZO ISLAND is naturally adorned with some of the most picturesque beaches in the Western Solomons, and one of them is situated at Saeraghi village, about Eight Kilometers from the provincial Headquarters Gizo Town, namely the Urilolo beach, the pearl of West Gizo.
At that naturally majestic site, a native of Saeraghi village, Father and Grandfather, Mr William Giroi started a small tourism operation in the year 2000. Giroi and his family built three traditional-style accommodations at the lovely beach which had attracted international tourists since its inception.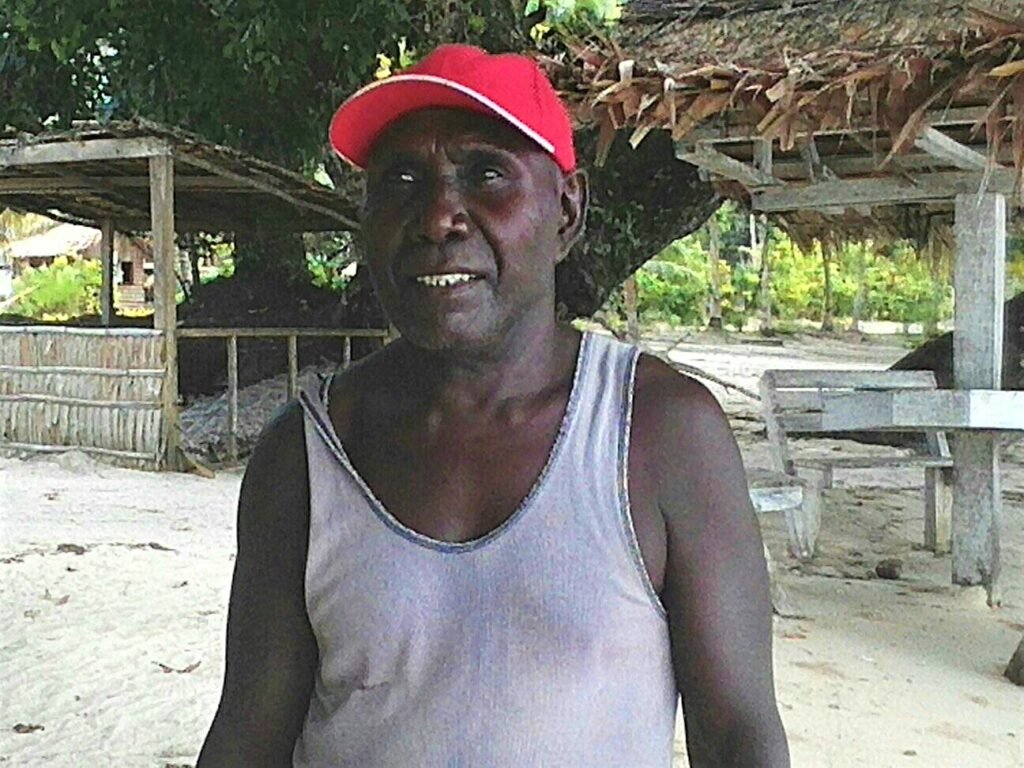 Giroi's Tourism business is known as Urilolo lodge, as usually promoted by the Solomon Islands Visitors Bureau and the Ministry of Tourism.
 Giroi is the General manager of his own tourism operation, he recalled that days before the covid pandemic, his business was thriving, however, he only wants to remain with three lodges. He observed from experience that three is enough for him to manage in his capacity.
"Before I started this, I use to work for Island dive at Gizo and my instructor was a guy from Australia. My father already built a single lodge here, and when my dive instructor visited my place he said, William, you must build houses, your beach is worth millions. He said. So, I built three accommodations and the most important thing is the shower and toilet."
"I also learned how to handle groups of tourists during my time at the dive shop. So that I applied what I learn from my experience here, I don't attend a tourism school.
 "Most of my quests are families and they stayed for five days to a week. The longest period was 10 days spent by two women.
"Tourists told me, they don't want to stay in town, they want to live with us people in the village and also to help us. They enjoyed the simple way of life."
They also like our motu local food and they really favoured the Masimasi. He said. Masimasi is motu cabbage such as Taro leaves or slippery cabbage with gnali nut.
For beddings, the Manager said, Urilolo lodge provides three beds within the lodges, one double bed and a single bed for family and single bookings.
Giroi mentioned some of his guests from the middle east, whom he called friends. He said, his friends promote Urilolo lodge in their country overseas, as guests who visited later are friends of those who had been there before them.
Giroi mentioned he also faced a challenge in decision making when officials from SIVB and the local tourism ministry approached him at the negotiation table, showing him bigger development plans and asking him to move out of the beach.
"SIVB and the Ministry of Tourism said they want to build 15 houses here, and they asked me to move out, but I told them that this place is owned by the people of this community, it will be very difficult to remove them."
Giroi said, he told the tourism negotiators the right thing, because the idea of removing people from the area would result in a lot of opposition from the natives.
Not only that, but Giroi also heed advice from international tourists.
Some of my friends from the middle east told me, that remaining small is okay. They said they don't want to live with a lot of people. He said.
Giroi, also want to keep the natural environment of the beach intact, and he feared a bigger development would deface that. He believes he made the wise decision because he also feared that moving out of his land, may also make way for a takeover and that would affect the future of his children, families and tribe.
He maintains, that Urilolo still remains as it is, and what his family's looking forward to, is the repair and maintenance of the accommodations.
"The ministry of Tourism told us about funds for tourism, so we applied for it and still waiting for funding."
"My last guest was in 2020, a woman from Switzerland and while she's here, her country's borders closed due to the pandemic. I also have bookings for 14 guests during that period."  The covid is really affecting us, other operators like Oravae, fatboys, Sanbis, I think they received few guests, but for me, now I have none." He said.
The owner said Urilolo used to earn enough income through various activities provided.  Like local tours and land excursions, boat trips and tours to neighbouring, Islands of Simbo, Ranogga and Vella la Vella.
Simbo tour includes a visit to the Sulphur lake at Mt Ove, Megapod birdhouses, bubbling pools with steam vents, cooking in the boiling water pools and a view of the crater's edge.
At Ronogga guests can visit the unique stone carvers of Pienuna village, and quarry site, and go for a hike. For Valle la Vella Island Tour tourists usually visit the skull custom.
Not only that but while at Gizo guests can already experience and learned from the Ijo Custom Site. Giroi said Ijo is the traditional name of the Island, the custom site showcases village life in the head-hunting days. The custom money, fossil clamshell, flint knives, and grinding stones,
Also hike to the hilltop and view of fringing Islands, and Gizo's Endemic bird, the Gizo White Eye. For surf lovers, Urilolo lodge also links to surf sites at Paeloge and Titiana breaks.
Giroi also provides short boat rides, diving reefs and diving Toa Maru WWII wreckage.
Urilolo used to provide some interesting fishing experiences, like trolling, fishing on big current for yellowfin, fishing for a rainbow runner, wahoo and various species of reef fish, as well as local style hand line on a dugout canoe.
Giroi said, his business earned a big income when guests stayed for a week and engaged in the activities.
"If everything is back to normal, I want the ministry of Tourism to fund us, to help repair the houses and make improvements." He said.