Exploring the Bota'ala Island Dreaming Lodge in Langalanga Lagoon
THE Langalanga Lagoon on the west coast of Malaita Province in the Solomon Islands is a beautiful region of the country, but if you're planning to travel to the region for the first time or on a holiday, you certainly need to make your travels and visit the Bota'ala Island Dreaming Lodge in Langalanga Lagoon.
Join TOURISM MEDIA on a recent trip by local media freelancer, consultant, and blogger Regina Lepping on Bota'ala Island Dreaming Lodge that could change our understanding of who owns the new travel destination that is waiting to be discovered.
"Just a short boat ride away from Auki, the capital of Malaita, in the serene Langalanga lagoon, lies a tranquil paradise known as Bota'ala Island Dreaming Lodge," Regina reported. "This idyllic retreat is nestled on an island embraced by lush, verdant mangroves, offering a breathtaking view of the majestic Kwara'ae and Kwaio mountains on the mainland of Malaita."
She noted that the island's name, Bota'ala, describes the way the currents sweep debris towards the island. Despite this natural phenomenon, the island's dedicated caretakers tirelessly ensure its cleanliness, creating a welcoming atmosphere. She added that planning a holiday at Bota'ala is a hassle-free experience thanks to the warm hospitality of Ender Rence.
"Ender, the co-founder and owner of Bota'ala, is deeply connected to the Langalanga community, with roots extending to the Areare Region of Malaita. Her spirit embodies the unity of the Langalanga people, who hail from across Malaita and maintain a strong bond through the ages.
"Ender is not only a passionate entrepreneur but also an advocate for climate change. Securing an interview with her is like navigating the bustling Auki Express—a challenging but rewarding endeavor. Alongside her husband, she manages GoSolomons Travel, overseeing guests' meet-and-greet journeys from the airport to their final destinations and back again. Balancing such a demanding schedule while wearing a constant smile is truly impressive.
"Ender takes immense pride in showcasing her homeland to visitors, even though local tourism has faced its share of challenges. Her determination remains unshaken as her family strives to introduce tours from Honiara to the Langalanga lagoon, with the recent Shell Money Festival marking an encouraging start.
"Ender's boldness in promoting tourism in the Langalanga lagoon is evident in her efforts to attract tourists and storytellers to Bota'ala Island and Busu village. These destinations offer insight into the captivating world of artificial islands and the rich cultural tapestry woven through the Shell Money."
Likewise, she wrote that Bota'ala Island Dreaming Lodge's vision extends beyond its tranquil shores. It aims to uplift the Langalanga lagoon and Malaita Province's tourism offerings, providing employment and economic opportunities for the local community. Ender shares, "When guests arrive, women take charge of cooking, and they get paid. They go to the market and buy local food from farmers, fishermen, and women.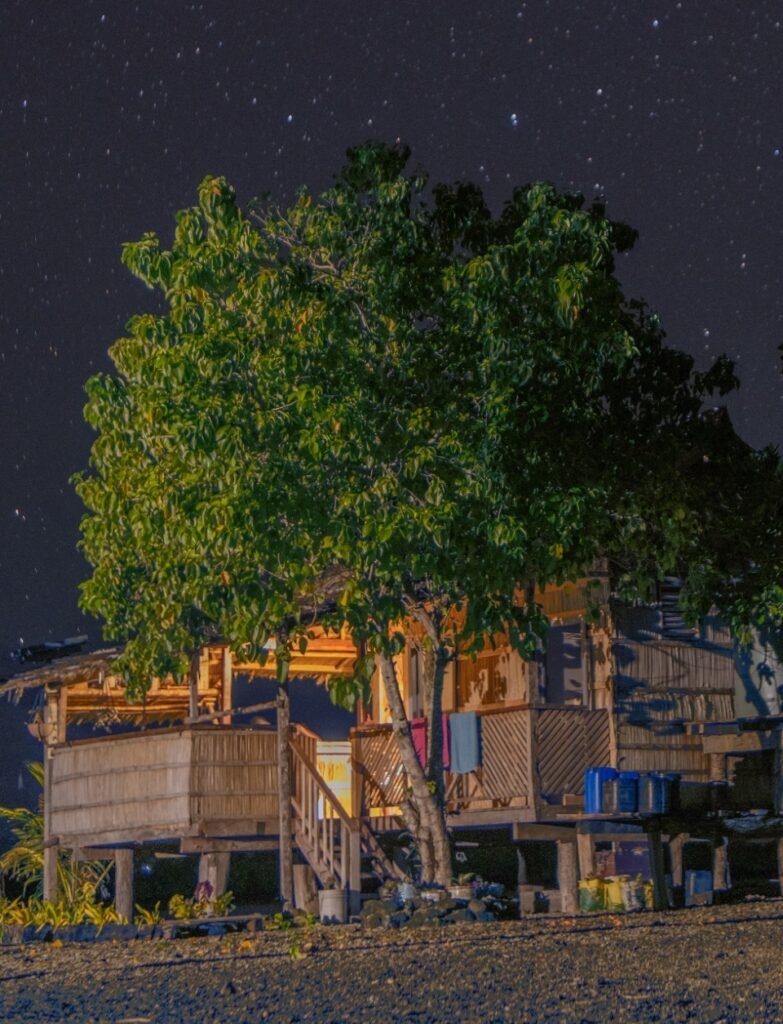 "If we have more tourists, Bota'ala will have to share guests with other accommodation operators in and around the lagoon. Village groups will provide local entertainment, and women and men can sell their shell money art and crafts.
"As the sun sets on the last day spent in Bota'ala's embrace, one can't help but notice the poetic parallel between the currents that bring debris to the island and the island's transformation of this debris into a captivating allure. Similarly, Malaita Province, often painted negatively in the media, reveals its true colors when experienced firsthand. The province, like Bota'ala, holds hidden treasures waiting to be discovered.
"Ender aptly sums it up: "Too often, we're exposed to only the negatives about Malaita province. Yet stepping onto its soil reveals the genuine warmth of its people and the richness of their culture."
"So, to those seeking an authentic escape where nature's beauty mingles with the heart of a resilient community, Bota'ala Island Dreaming Lodge beckons. It is a sanctuary that reminds us that even in the face of challenges, paradise can thrive.
"Likewise, her guiding philosophy is, "Whatever we want to do in life can be done; dreams can come true. Bota'ala Dreaming Lodge" encapsulates the essence of empowerment, dreams, and the collaborative spirit that defines the island's journey," she reported.
The founder and director of the Imperial Travel Service, Mrs. Ender Rence, had previously been a lucky recipient of two prestigious tourism events exactly two years ago. In 2018, she attended the Pacific Islands Tourism Professional Fellows Program in Honolulu, Hawaii, and the 2019 Pacific Islands Sustainable Island Tourism Conference (SITC) in Vanuatu.