Meet John Fadama, the Teacher Turn Entrepreneur
BY CHRIS ALEX
NOTHING has given local entrepreneur, florist, and artisan John Fadama Waleoi as much job satisfaction as running a small floral, arts, and crafts business after picking up his artistry skills and deciding to quit his full-time career in the Solomon Islands education sector.
From the country's picturesque Langalanga Lagoon in Malaita Province, Fadama's creative journey has taken him from the classroom to the realm of intricate floral artistry. As the co-owner of JFW Floral Craft Shop, Fadama has also breathed life into traditional jewelry-making techniques, infusing them with a modern twist that has captured the hearts of many in the country.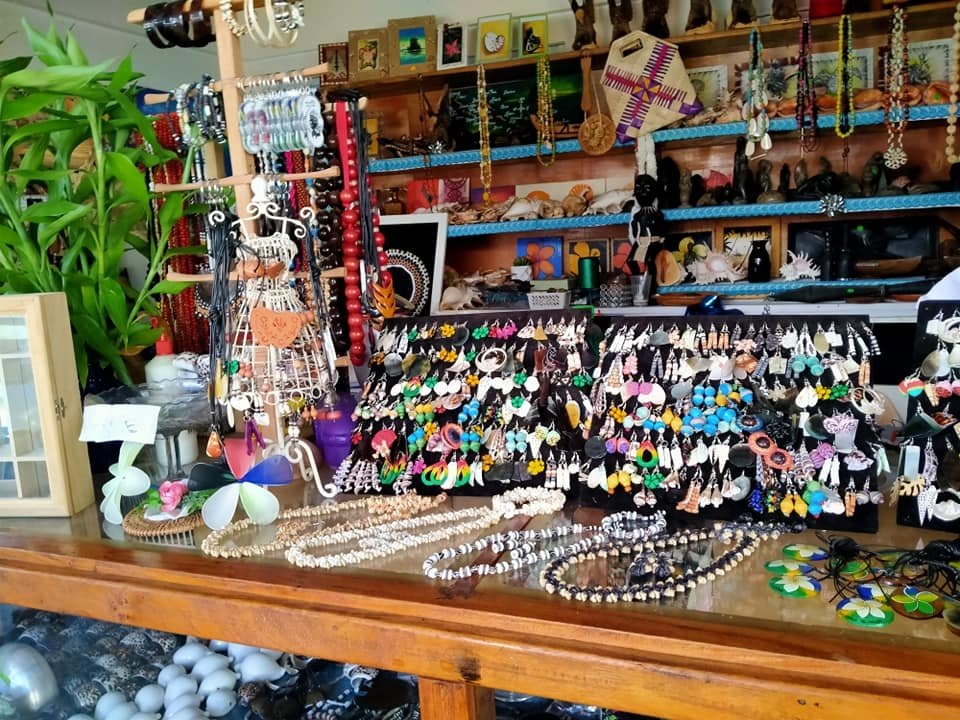 Growing up like any other child in the Lagoon Community, Fadama was immersed in the rich tapestry of traditional phenomena. However, amidst these experiences, a budding artist was already taking form within him. From a tender age, Fadama's passion for art was evident. His hands would dance with imagination, crafting pieces that would later become the hallmark of his success.
"I was very young when I started to learn this art, and I was guided by some other local artisan," Fadama told TOURISM MEDIA.
While Fadama pursued a career as a teacher, his affinity for art remained unwavering. Despite the demands of his profession, he continued to nurture his creative side, gradually finding his true calling within the realm of floral art. His journey took him to the Starvenburg Rural Training Centre in Makira and Ulawa Province, where he imparted knowledge while simultaneously honing his craft.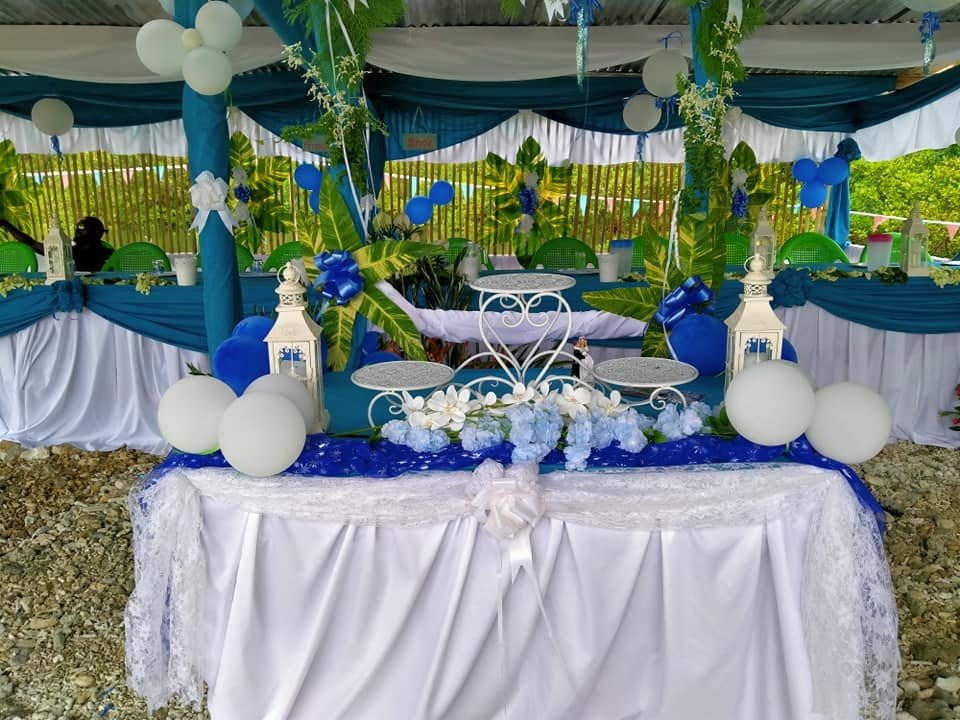 "I was a teacher by profession, but my affinity for art remained unwavering despite the demands of my job as a teacher," he explained.
With time, Fadama's artistic inclinations began to eclipse his teaching career. The decision to embark on a new path was not without its challenges, but Fadama's resolute spirit prevailed. In early 2021, he launched his brainchild, JFW Floral Craft Shop, a sanctuary where his artistry could flourish and traditional techniques could coalesce with contemporary designs.
JFW Floral Craft Shop is a product and service provider in Honiara. It offers services for wedding setting and parties, as well as floral and craft work. The shop also makes and repairs traditional shell necklaces, money, earrings, bracelets, and other creations.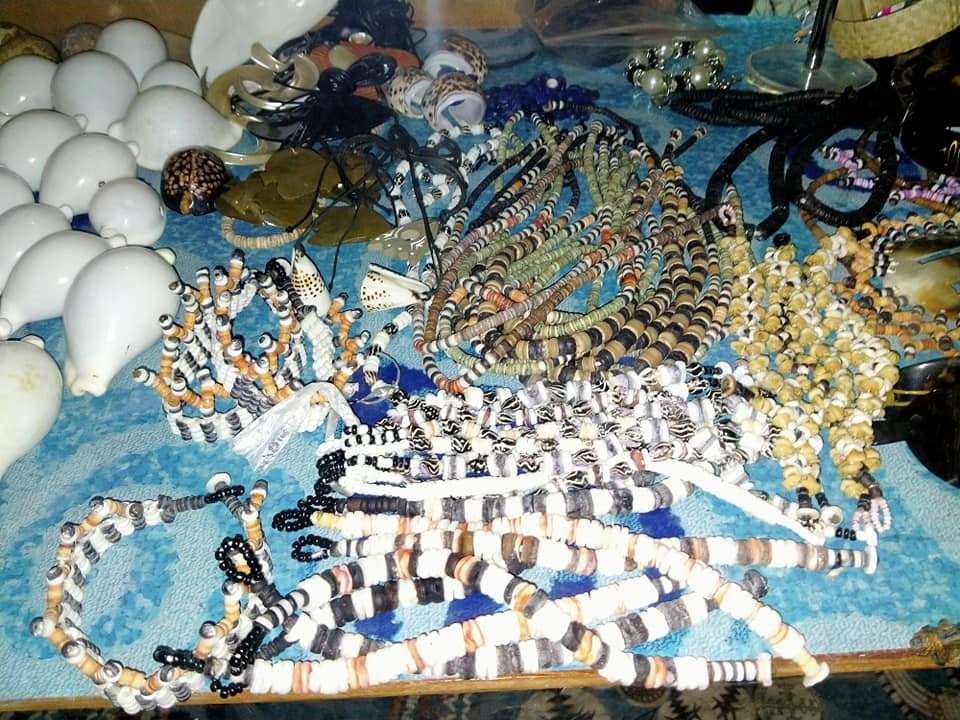 However, fate had its own designs for Fadama and his fledgling business. The global onslaught of the COVID-19 pandemic cast a shadow of uncertainty over every local entrepreneur, and JFW Floral Craft Shop was not spared. The outbreak dealt a severe blow to the business landscape, leaving devastation in its wake. Fadama's entrepreneurial spirit, though momentarily dampened, remained unbroken.
Against all odds, Fadama chose resilience. In 2022, he rose from the ashes, reopening his craft shop with renewed determination. The setbacks only seemed to fuel his passion, fortifying his commitment to his craft and his community. It was during this time that Fadama's journey took on a new dimension—one that went beyond personal growth and extended to empowering the women in his community.
Fadama's commitment to his craft is now palpable as he dives deeper into the world of jewelry-making. His business has evolved into a haven for those seeking adornments that blend tradition and modernity seamlessly. At JFW Floral Craft Shop, a dazzling array of jewelry adorns the shelves, from elegant earrings that evoke the allure of the lagoon to intricate necklaces that tell stories of ancestral craftsmanship.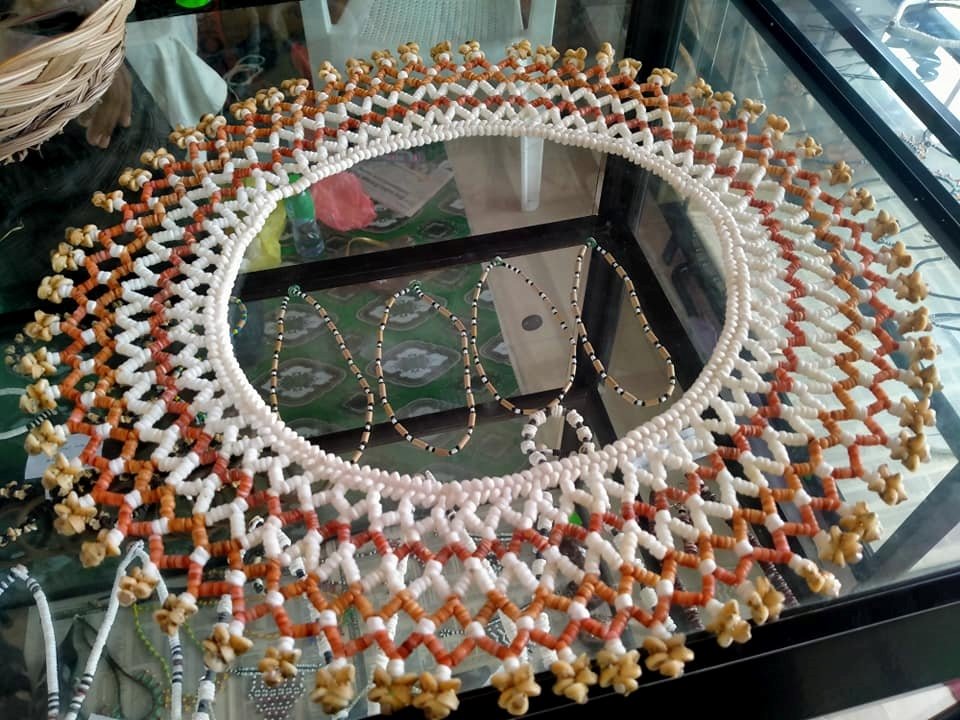 His jewelry line spans the spectrum of elegance, from headpieces that crown one's grace to bracelets that embody strength. Even the most subtle of details, like hairpins and anklets, bear the hallmark of Fadama's passion and craftsmanship. Each piece is a testament to his commitment to preserving traditional techniques while embracing innovation.
But Fadama's influence reaches beyond the jewelry itself. He has transformed his shop into a hub of learning, offering training to women in floral artistry. Through this initiative, he empowers women with skills that not only provide economic opportunities but also enable them to express their creativity. His efforts have cultivated a sense of community where inspiration flows as freely as the lagoon's tides.
Mr. Fadama has been running his basic floral classes for a couple of years, providing the following trainings on wedding arrangements, wreath flower arrangements (coffins and caskets), landscaping on flowers, flower arrangements (different shapes, styles, and colors), bouquet and plastic flower arrangements, and much more.
JFW Floral Craft Shop is situated at the Crafts Market Center in the heart of Point Cruz, Honiara.
John Fadama Waleoi's journey from a teacher to an entrepreneurial artisan is a testament to the power of passion and the resilience of the human spirit. Against the backdrop of challenges, he has woven a story of growth, empowerment, and innovation. As his craft shop continues to flourish, it stands as a beacon of hope for the local community and a celebration of the rich heritage that inspires his creations.