Minister Parapolo Attends World Tourism Day 2023 Celebration in Riyadh, Saudi Arabia
THE Minister for Culture and Tourism, Hon Batholomew Parapolo was among world tourism Ministers and leaders who attended the 2023 World Tourism Day celebration in the Kingdom of Saudi Arabia's capital city of Riyadh recently.
World Tourism Day is an annual event celebrated on the 27th of September. This day is set aside for the global tourism family to celebrate and reflect on the importance of the sector.
The theme of this year's World Tourism Day is 'TOURISM & GREEN INVESTMENT,' highlighting the vital need to deliver investment for projects that work for Planet (by investing in sustainable infrastructure and accelerating green transformation), People (by investing in education and skills), and Prosperity (by investing in innovation, technology and entrepreneurship).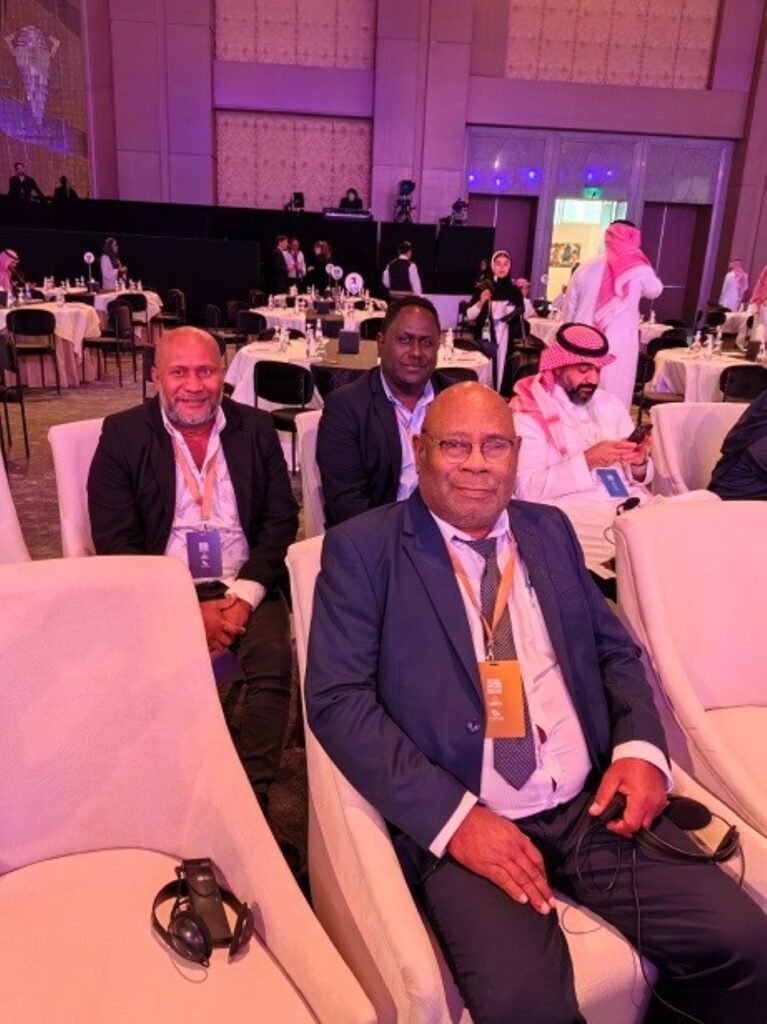 The event was the biggest ever hosted by the United Nation World Tourism Organization, UNWTO, with over 100 countries in attendance. The two days event (27th-28th September) covered Tourism and Green Investment Forum on the 1st day and Tourism Leaders Forum on the second day.
Minister Parapolo took the opportunity to meet other global leaders in tourism including the Minister for tourism of Saudi Arabia and other private sector organizations and businesses to explore opportunities for developing tourism including attracting investment in the Solomon Islands tourism industry.
The Minister also had the opportunity to meet with the Secretary General of the UNWTO, Mr Zurab Pololikkashivili and discussed the inclusion of Solomon Islands as a member of the international organization.
One of the main highlights of the event was the inauguration of the Riyadh School of Tourism and Hospitality which will be open to countries in the world including Solomon Islands. The Government of Saudi Arabia announced that it is a gift from their government to the people of the world.
The event was jointly organized by the UNWTO and the Saudi Arabia Government.
Minister Parapolo attended the event at the invitation of the Saudi Tourism Minister, His Excellency Mr Ahmed Al Khateeb. This invitation signifies the strong relationship forged between Solomon Islands and Saudi Arabia.
The Minister was accompanied by his Permanent Secretary, Mr Bunyan Sivoro and Director of Tourism, Mr Gregory Auta'a.
OPMC Press