For the Love of Island Music: Emerging Music Artist Recounts Journey
BY ALEX DADAMU
There have been enough new song releases over the past weeks and months that is enough to keep music lovers on the tip of their feet swaying and gliding to the beats.
Big Boys, Door Man's Project (DMP) recently releases their new single which is a blend of reggae and dancehall featuring Jamaican artist, Anthony B.
However, one notable release was that of a sweet and spicy Island beat single released recently, 'Ulawa Flawa' by 3 talented music artists Elkay and Young Davie featuring Tally Bwoy'.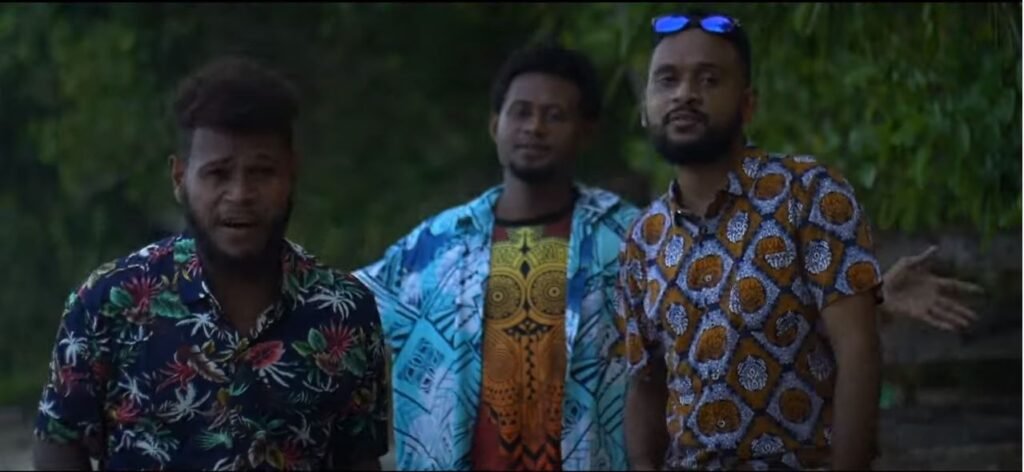 Entertainment News Desk of Tourism Media SI caught up with 'Elkay' whose original name was Nicholas Tora and he shares his story of perseverance in the music scene.
Nicholas Tora or better known as 'Elkay' by music fans and supporters is no stranger to making music having released a few singles during his high school days which occasionally features the Dezine band and other local music artists at the then 'breaking records', in Kirakira, Makira Province.
However, while having been in the scene for a few years, it was just recently that Elkay manage a breakthrough with his local hit songs such as, 'Gurumai', 'Wendy', and the latest, 'Ulawa Flawa' in which he collaborated with other talented young music artists, the likes of 'Young Davie' and 'Tally Bwoy' to name a few.
Hailing from Makira Ulawa Province and part of Malaita Province, Nicholas grew up in Makira and spends most of his primary education and High school there before completing his high school education at Bishop Epalle High School in Honiara.
Nicholas, went on to further his education at the National University of Solomon Islands (SINU) graduating with a Diploma in Teaching Secondary English and Social Science. He is currently teaching at Rama Community High School in Makira Ulawa Province.
According to Nicholas, during his High School days, he involves a lot in making traditional panpipe songs and music and then performing them at cultural events both at school and at his community. For him, that was when his love for creating music started.
"In 2012 I started writing songs and producing music with the Dezines however, I did not do it full time," Nicholas recounts.
He further added that a gentle push and encouragement by a relative to listen, sing and play along to popular songs of famous artists such as 'Sharzy' and others, inspires him to went on and create his own songs.
Nicholas who is unique for the blending of his Makira mother tongue language with pidgin and English in his songs said the music that he typically creates centres only around Island and island reggae beat.
"I will be sticking with this genre for a while and will see how things go in times to come."
Meanwhile, Young Davie has nothing but praise for his fellow music brother.
According to him, Nicholas AKA 'Elkay' is easygoing and is really good at sharing ideas and working together on music projects.
"I have been helping Elkay with a few of his songs because I saw the potential in him.
"One good example of his potential is that we can write songs together in front of the microphone when we are doing our recording, that level of skill is something you can only find in a few music artists in the country.
"Elkay is like our boy and a good music brother," Young Davie shares his thoughts about making music with Elkay.
In the meantime, Elkay expressed acknowledgement to Boy Ysa of B-try music and 140 Music and Aelan Recordz for their support and working together in producing music in the last weeks, months and years.
Despite the many challenges faced, it is anticipated that more music will come from 'Elkay' as he embarked on his journey and career as a music artist.
Because he worked as a teacher in the province, Elkay only recorded songs on his holidays.
But that doesn't rule out the fact that he will be having a lot of spicier Island beat music and songs in store for his fans when he has time to make more music in the near future.